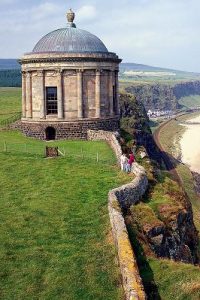 Oceanview:
Set at the start of 'The Troubles' in Belfast , this sequel continues the family saga, focusing on the lives of Agnes, Teresa, and Bailey's son Junior.
The gripping opening sentence' Troops into Belfast, orders shoot to hit', gives a hint to the flavour of this novel. Predominantly this is the story of Teresa and her friends. They are student nurses in the Central Hospital, in Belfast. They are, like most young people, trying to make the most of their freedom, enjoying a social life and generally getting on with growing up through the turbulence all around them..
Similarities are the twists and turns to this novel, as readers of Long Road might expect, but the chapters are completed within a ten year time frame  whereas the earlier book spanned a period of fifty years.
The novel describes a seldom told story of young people who are neither heroic or political, but who are caring, compassionate and , when required to be, very brave. This extraordinary period of British/Irish history deserves exposure and compassion.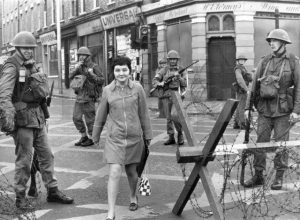 Other social issues are touched upon here too- domestic violence,religious intolerance and the crippling effects of physical violence on communities and individuals.
But this is a humorous, sensitive and engaging novel. Describing a range of situations which  both charm and shock the reader, it really is a sequel.
Due to be published in Spring 2018, there will also be an opportunity to purchase this book, signed by the author,at a special 'author's friends' rate of £6.00